FRIENDSHIP project is glad to announce the publication of a scientific article on absorber coatings, written by our partner Kemijski inštitut – National Institute of Chemistry.
The paper is related to the research work on the development of the spectrally selective absorber coatings and refers to the challenges of selecting a low-cost and effective fabrication method, appropriate for industrial production, and of assessing the degradation rate and service life of these coatings.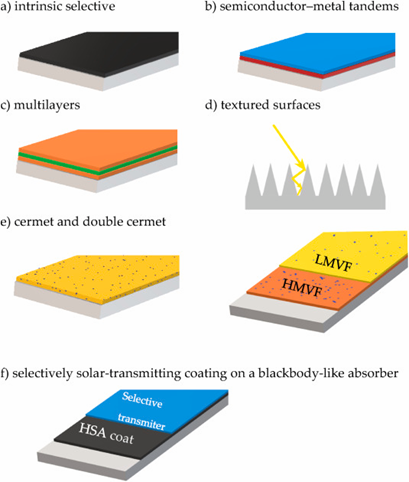 The article, indeed, Review of the spectrally selective (CSP) absorber coatings, suitable for use in SHIP, reviews different types of mid- (100 < T < 400 °C) and high-temperature (>400 °C) absorber coatings and their fabrication methods, with an emphasis is on the solar absorptance, thermal emittance and the long-term (>10 years) thermal stability of the coatings.
Congratulations to the authors!