For the third time, FRIENDSHIP was presented at the Renewable Heating and Cooling workshop during the Sustainable Places Conference 2022, held both online and in Nice (France), on 7th September.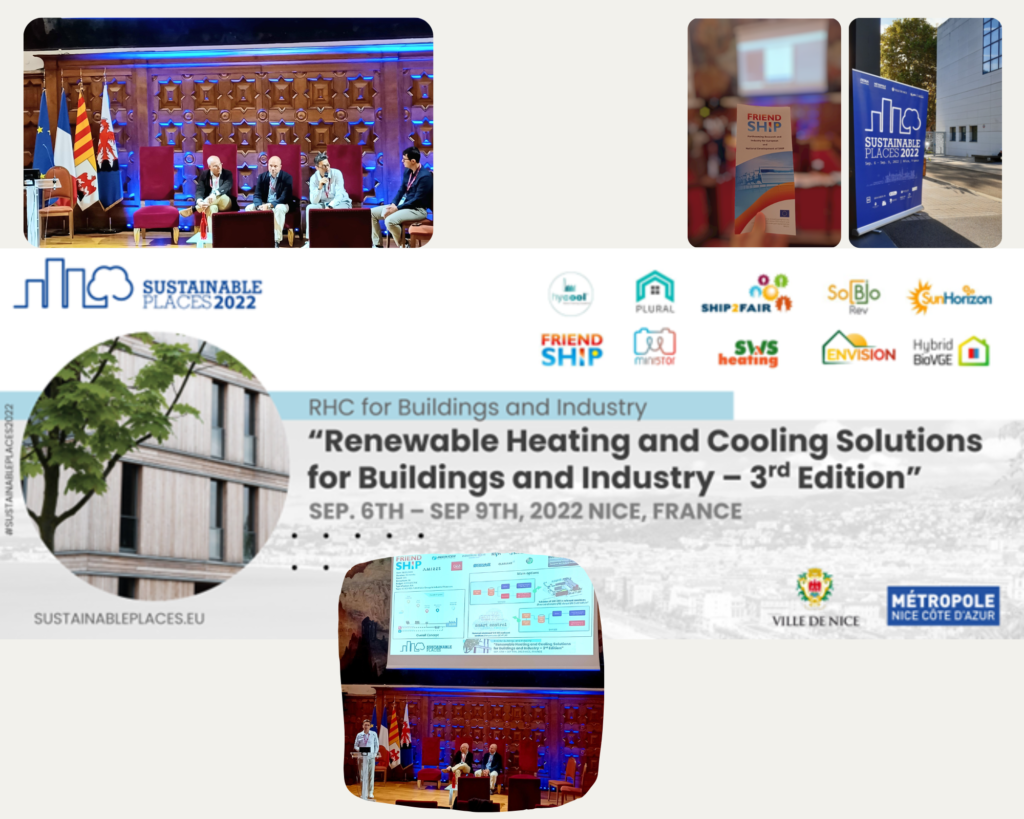 The Project Coordinator followed up on the presentation delivered last year and in 2020 at the same event and explained how industries can benefit from FRIENDSHIP solution that is aiming at superior performance by incorporating several new improvements and functions to the standards SHIP. The presentation was followed by a Panel discussion where the challenges of using renewable energy in energy-intensive industrial processes were highlighted.
Below is a recap of the main innovations achieved so far, as presented during the event: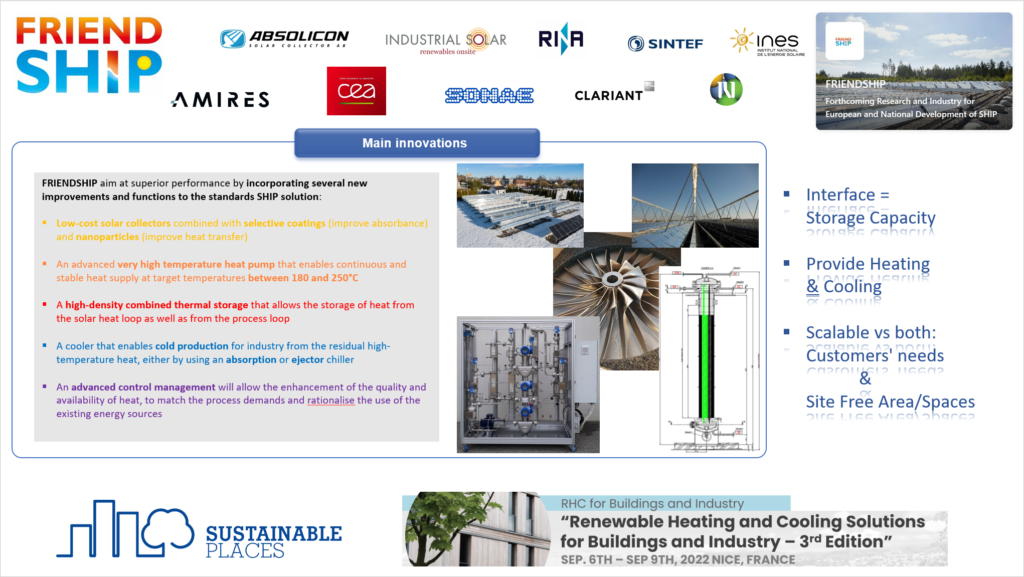 As the discussion was very fruitful, FRIENDSHIP will surely take part in the workshop again.
About the workshop: https://www.rhc-platform.org/event/sustainable-places-2022-rhc-for-buildings-and-industry-workshop-3-0/